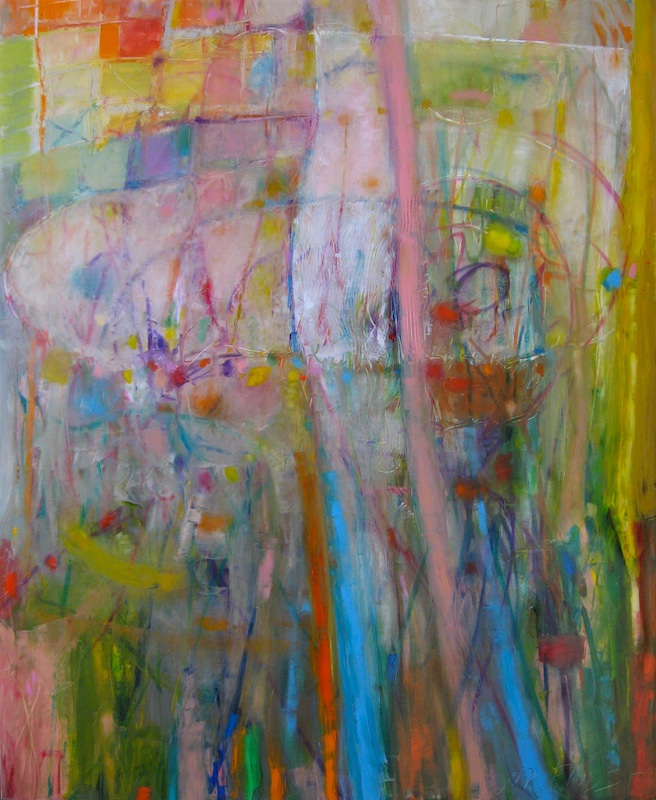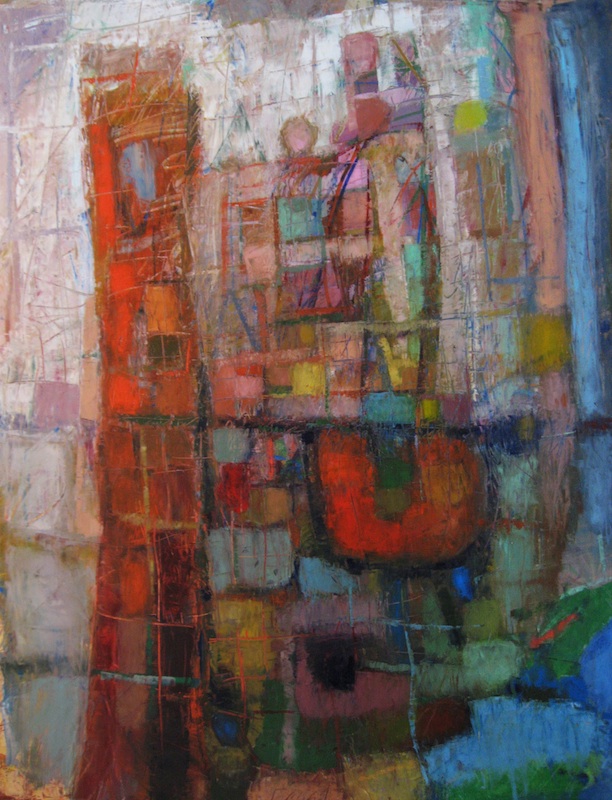 Frost began his painting years by dabbling in realism in order to build a basis for further exploration and as a means to venture more deeply into abstraction.
As Frost says of his paintings, they are abstract, suggestive and always emotional. Frost primarily works with oil paints on canvas, while his tools are simply putty knives, smudge rags and an occasional pencil.
"My palette evolves with each series. Color expresses the here and now for me. As life progresses, my color choices unfold. The work is abstract, suggestive, and always emotional. When I approach a painting I incorperate the primed surface and the paint that will follow. As I work the painting I simultaneously see a sense of direction, and yet I feel as if some other force is at hand and if I am open to the experience the magic will go through me. When a painting appears to be unsuccessful, I realize that I was fighting the flow and trying to control it. When this dichotomy occurs I can play it back in my mind and see the struggle."
Jerry's work is for sale in our showroom! Come by and see for yourself, or give us a call for more information.