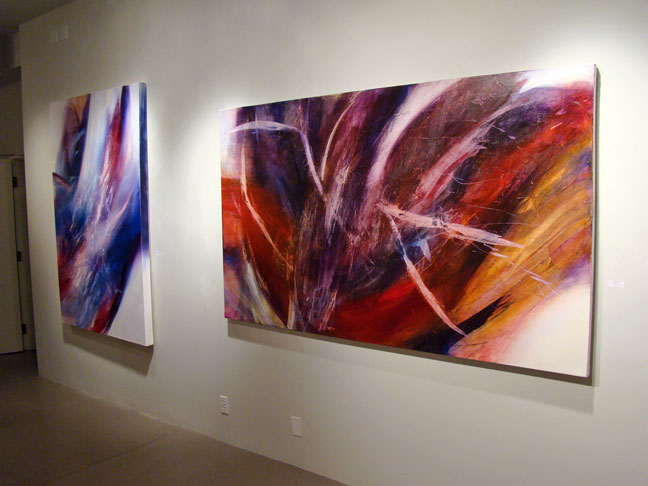 Markovich creates richly textured abstract paintings, combining strong elements of collage, assemblage and realism.
An usual amount of emotion can be found in her pieces. Shattered glass sits on top of a ghostly and not instantly recognizable human silhouette wtih her innards eviscerated. Crumpled and torn newspaper headlines in Serbian shout about a past political crisis that changed the former Yogoslavia. Bold colors push the threshold of possibilities offered by pigments and paint. An artist whose use of drips evoke tears, not just wet paint succumbing to gravity.
There's an intimacy at play, a look into the artist's soul, moments of deep contemplation and reflection frozen in time.
And there's a dark secret. The profoundly rich paintings were lushly created, and then meticulously packed and stored, unseen, hidden from the public, protected from the gallery world. Then the artist went back to Serbia, leaving treasures that are just now seeing the light of day. It was not an easy process for the artist to let go of this body of work and offer it for sale; the emotions stored within are that powerful.