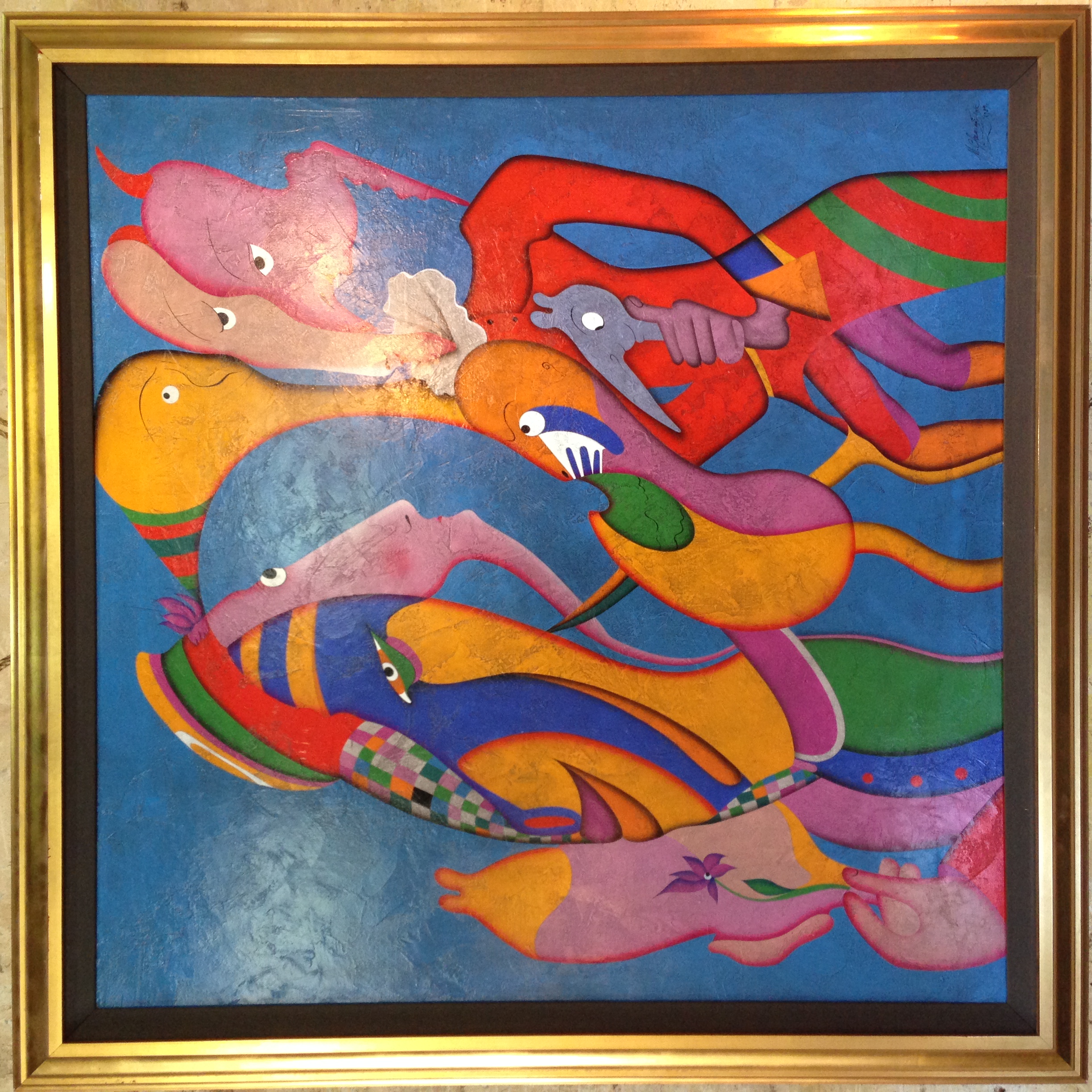 A "Citizen of the World" who was born in Moscow, Russia and spent almost all of his childhood there, Chemiakin studied in Leningrad and due to various circumstances became a U.S. citizen. He lives mainly in France and remains an important conduit of Russian culture worldwide.
Chemiakin received an art education from the Soviet Union's Leningrad Institute of Painting, Sculpture and Architecture. In 1961 he was expelled for "non-compliance with the socialist realism art world" and for the, "aesthetic corruption of fellow students," according to some accounts. These events, however, did not affect the creative aspirations of the artist.
Chemiakin's fame brought him the next great (but short-lived) project, which caused public outcry. In 1964, the State Hermitage Museum opened a 200-year anniversary exhibition which immediately closed after a one-day run. The director of the Hermitage, Mr. Artamonov, was dismissed. The museum exhibition was one of the largest in the world, and it's closing had a large impact on the continued growth in Chemiakin's popularity. It created a newfound attention from the international art community and contributed to the growth of interest in his work out West.