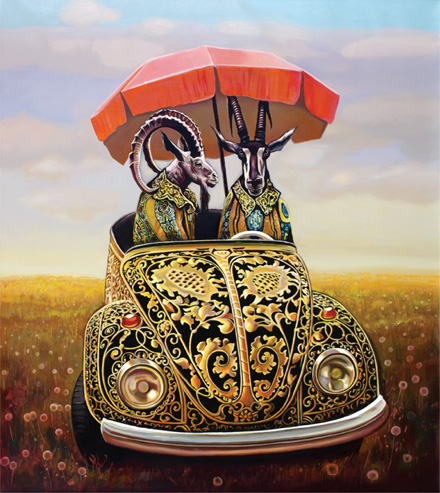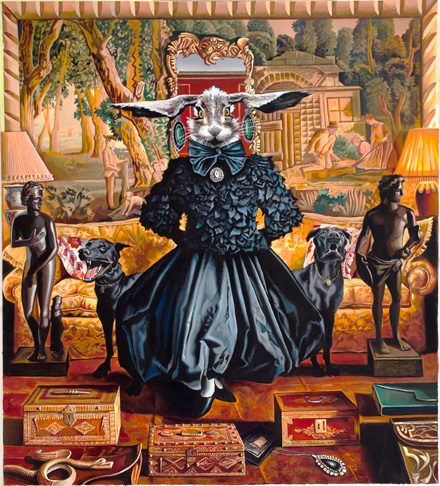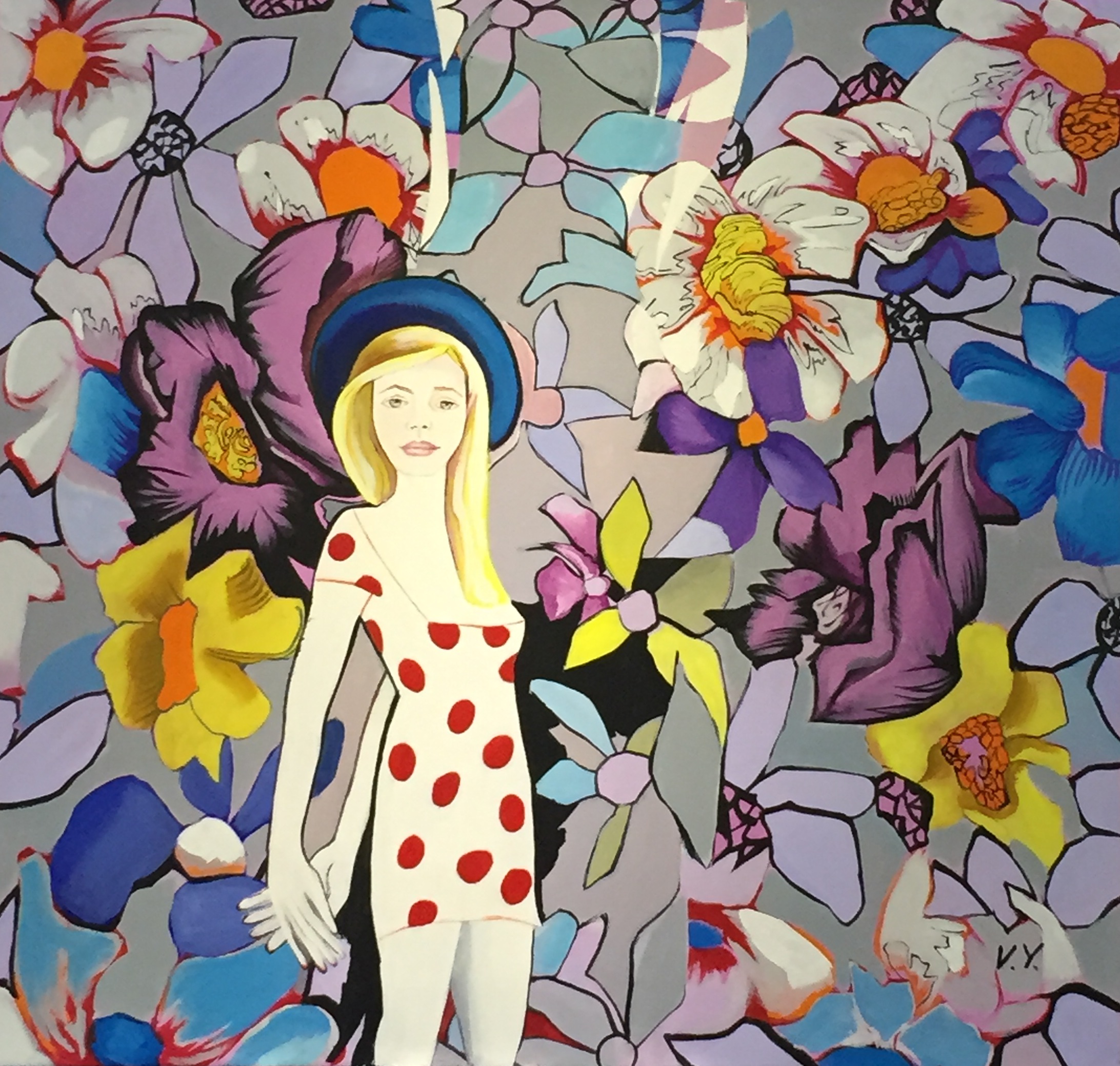 Artist Valery Yershov presents a saturated and vivid view of the world. His works exhibit tremendous skill - a combination of imagination, extraordinary talent and a colorful private life. Yershov studied in St. Petersburg and was a member of the association avant-garde artists in Furmanny Lane in Moscow. In 1991, he came to New York York where he reinvented himself. He was drawn to the most subtle details of absurd characters settled down in the halls of classic luxury interiors.
He thrives on anachronistic mayhem with pop stars past and present: Rasputin and Putin together; American football players in medieval tights; Justin Bieber as a Little Rascal; Lady Gaga in 19th century peasant attire; Björk as European aristocracy centuries past.
Recognition came quickly: Yershov's pieces are collected by top collectors in the world, such as Norton Townshend Dodge, Mikhail Prokhorov, Versace and others. His work has been displayed alongside pieces by Pablo Picasso, Andy Warhol, Renoir, Dmitri Plavinsky and Mikhail Chemiakin.
Slideshow:
Valery Yershov Original Works at Arttitud (flickr slideshow)
Press:
NYC Culture/Style Blog: "Art Week NY: RUSSIAN PAVILION"

San Francisco Examiner: "The unveiling of Valery Yershov's new art collection"

Los Angeles Times: "The good life from a barnyard perspective"
Event:
Presentation of Nemo Head Artwork by Valery Yershov at Russian Art Pavilion for Armory Arts Week, 2013, New York City opening March 9, 2013
Watch Out! The Russians Are Coming! A special Arttitud Salon Happening with Artist: Valery Yershov, opening November 14, 2012